--STREETPASS NORTH JERSEY GATEWAY--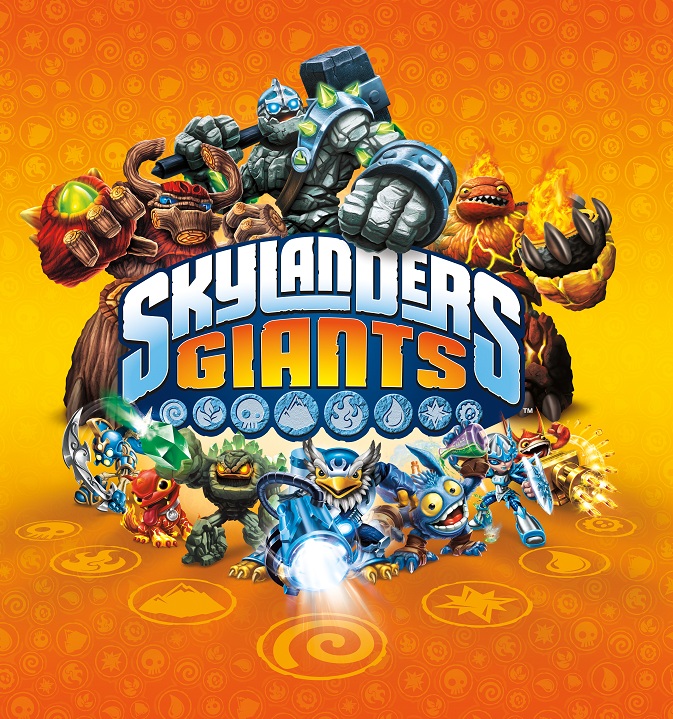 ON THE SHOULDERS OF GIANTS -- SKYLANDERS MALL TOUR
DECEMBER 6TH -- 4:00 PM - 7:00 PM
WII U MALL EXPERIENCE
DECEMBER 14TH -- 4:00 PM - 7:00 PM
WOODBRIDGE CENTER MALL
250 Woodbridge Center Drive,
Woodbridge, NJ 07095
POKEMON CITY WORLD CHAMPIONSHIP TOURNAMENT
DECEMBER 15TH -- 11:00 AM - 8:00 PM
TIMEWARP COMICS
555a Pompton Ave., Cedar Grove, NJ 07009
--INFO--
StreetPass North Jersey Gateway has three amazing meetings in this holiday filled month of December! Please join us first TODAY at the Westfield Garden State Plaza from 4:00 PM to 7:00 PM to try out Skylanders Giants in the Plaza Lobby!
If you miss that chance to meet up, do not worry, the following week you can check out amazing Wii U and Nintendo 3DS games at the Wii U Experience Mall Tour on December 14th at the WoodBridge Center Mall at the SEARS Court from 4:00 PM to 7:00 PM.
Finally on the following day, December 15th we will be attending the Pokemon City Championship Tournament at TimeWarp Comics from 11:00 AM to 6:00 PM to get our Pokemon on!
Skylanders--
Westfield Garden State Plaza is conveniently located at the intersections of Rt. 4 & Rt. 17 and off Exits 160 & 163 from the Garden State Parkway in Paramus, NJ.
http://www.westfield.com/gardenstateplaza//directions/travelling-by-car/
http://www.njtransit.com/
http://www.hopstop.com/search
Local NJ Bus Routes: 770, 758, 756, and 709.
From NY City:
NJ Transit Bus #163 leaves hourly from Port Authority.
NJ Transit Buses #171 and #175 leave from the George Washington Bridge Terminal.
More On Directions:
http://www.westfield.com/gardenstateplaza/directions
Wii U Experience--
WoodBridge Center Mall
250 Woodbridge Center Drive,
Woodbridge, NJ 07095
Mall Tour Page:
http://www.nintendo.com/wiiu/events/mall-tour
Google Map Directions:
https://maps.google.com/maps?q=250+Woodbridge+Center+Drive,+Woodbridge,+NJ+07095&hl=en&sll=39.905671,-86.066612&sspn=0.006378,0.013937&hnear=250+Woodbridge+Center+Dr,+Woodbridge+Township,+New+Jersey+07095&t=m&z=17
Pokemon Tournament--
TimeWarp Comics
555a Pompton Ave., Cedar Grove, NJ 07009
Busses:
#195
,
#11
,
#75
More Directions:
http://timewarpcomics.com/nav-location.htm
--WHAT IS STREETPASS NORTH JERSEY GATEWAY?--
StreetPass North Jersey Gateway is a subset of the StreetPass Network that will cover the Gateway Region of New Jersey which encompasses the Bergen, Essex, Hudson, Passaic, Union and Middlesex counties.
For more on the Gateway Region: http://en.wikipedia.org/wiki/Gateway_Region
The group will focus the majority on Passaic, Bergan and Essex but will venture out to farther places and to tourist locations like the Shore when the weather and timing is right.
We are an open, safe group of gamers who meet once a month to exchange Nintendo 3DS information via Street Pass in the North New Jersey Gateway Region.
--WHO IS ORGANIZING THIS STREETPASS GROUP?--
Jordan White is mainly known for being the Founder and Event Organizer of StreetPass NYC. The New York City subset of the StreetPass Network in little over a year has passed over 1,000 members on Facebook alone and has meeting attendence ratings average 30+ gamers into the hundreds plus a global reach between 8,000 to 16,000 Nintendo fans. They have also worked with Nintendo of America and video game third party publishers (Capcom, Square Enix, Namco Bandai, Activision, Ubisoft) to assist in launching Nintendo 3DS and Nintendo video games/hardware.
People are often shocked when StreetPassing Jordan that he actually has been raised in the Gateway Region of New Jersey for most of his life. A childhood in Kearney, an adolescence in Rutherford and an adult life in Clifton means Jordan knows north east New Jersey and all of it's fun tourist attractions and gamer hang outs.
Unlike the behemoth that is the New York City StreetPass group, Jordan is eager to set up and attend events in his hometown and surrounding area so he can chat and play with gamers without worrying about deadlines and transportation to and from New York.
# # #
Nintendo, Nintendo Week Nintendo 3DS, Nintendo DS and StreetPass are copyright and/or registered trademarks of Nintendo of America Inc. StreetPass North Jersey Gateway is NOT affiliated with or representative of Nintendo of America Inc.